Shree Mahakaruna Sakyapa Vidhyalaya
The monastic school established in 1994 for novice monks one of the many noble activities of the visionary Late Khen Rinpoche Jampa Tashi Tenzin, the former abbot of Monchoe monastery. The first batch of twenty novice monks has currently expanded to about a hundred. The school founding day is celebrated on the birth anniversary of Lord Buddha on the 7th day of the 4th month of the Tibetan lunar calendar.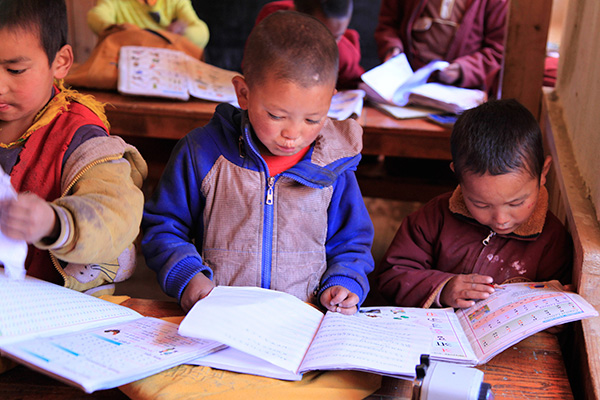 With classes from Kindergarten to 8th, the monastic school is a pioneering and exemplary monastic school, crucial to bridge the gap between an ancient religious tradition and a dynamic modern environment.
Majority of the novice monks belong to remote, marginalized Himalayan communities who were deprived of proper education and a holistic childhood. Children from the Himalayan region with very poor family background receive opportunity to study Buddhism and contemporary education.