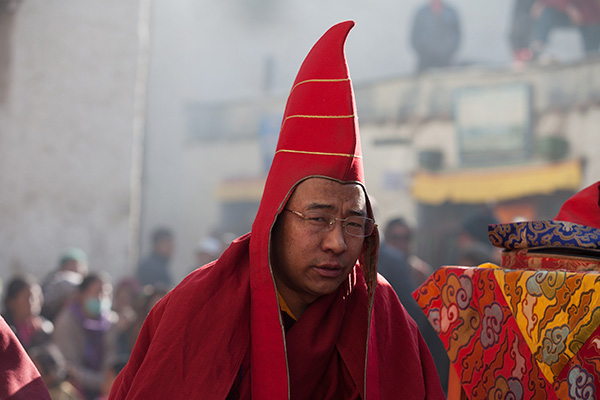 Lowo Monthang Choedhe has continuously being the flourishing center of Lord Buddha's teaching and in service of the general public and additionally, it has been the learning center of most essentially Buddha's teaching and Buddhist ritual prayers and also modern education in Tibetan, English, Nepali languages, mathematics, science and social studies since 1994.
For the past 23 years, our monastic school has been providing education to students from Lo region primarily and the neighboring Himalayan regions of Dolpo, Manang, Mugu, Humla and Jumla for these youngsters to be able to preserve the religion and culture passed on by the former generations and to acquire contemporary knowledge with the dynamic world so as to be able to lead a meaningful life.
This is a possibility thanks to the blessings and guidance of our root gurus and the financial support our most kind and generous sponsors. To be able to live up to your expectations and achieve milestones is our success story and a pride and I think that may be taken as a great service to the general public. I seek the eternal blessing of our spiritual gurus and unwavering support from our sponsors in the future as well because Monchoe monastery and the monastic school is a well recognized purely not for profit organization registered with the Government of Nepal, a center of learning for monks and an object of trust and hope for the venerable gurus, supporters and the locals.
To conclude, with your trust and hope, I and the staff of our monastic school rejoice in being able to work tirelessly as a team in our best capacity for the welfare of the monastic community and a bright future for our students.
Thank you!