Monchoe Dragkar Thengchen Ling Guesthouse has been recently opened in 2017.
By visiting our guesthouse, you will be providing funds to help us to rebuild the old monastery which was damaged by the earthquake. You will also contribute to the education of our little monks who come from villages in the Himalayan region of Nepal.
The Location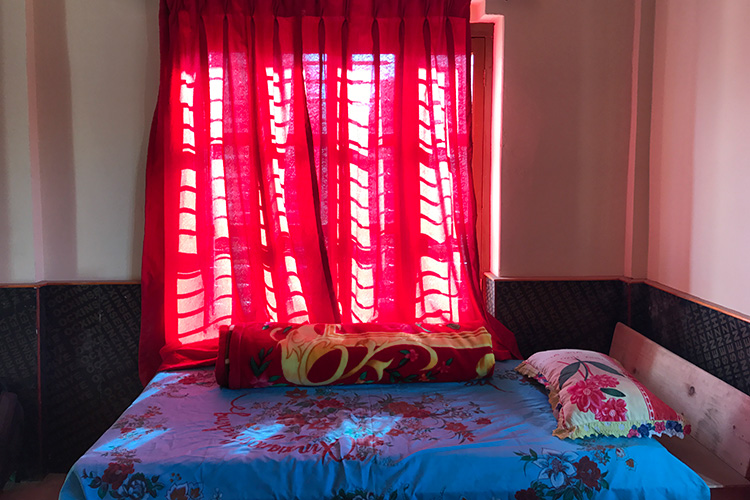 We live in the remote area of Upper Mustang. Our guesthouse is situated inside the 15th century wall city of Lo Manthang. It is the perfect place for those who love to be in a very quiet and relaxed atmosphere. You will have the opportunity to learn about the monastic life of Buddhist monks. Furthermore, we will provide you information and guided tours to the three ancient monasteries inside the city walls namely Jampa Lhakhang, Thupchen Lhakhang and Choedhe.
Lo Manthang is one of the last places where authentic Tibetan culture still thrives. We are located at only 50km from the Tibetan border. During your stay, you can engage with our historic and cultural heritage and discover different ritual activities from our monastery. If you desire so, you can also join the daily morning Tara Puja and meditate while the monks are chanting. From the guesthouse's rooftop, you will enjoy view of the beautiful landscapes in the backdrop of the Himalayas.
Services:
Bed & Breakfast
Running hot and cold water supply.
Laundry service with extra charge.
ISD/STD call.
Free travel information.
Free sightseeing and guided tour in Lo Manthang.
Horseback service.
Check out time 12 noon.
We accept all major currencies.
Accommodation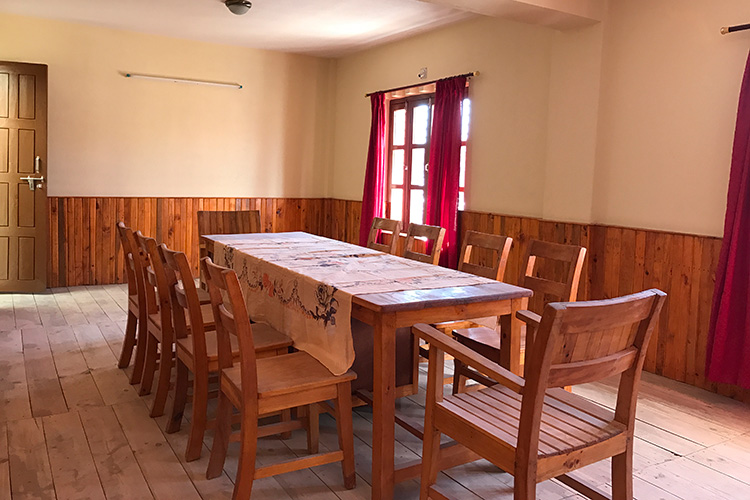 We provide our guests with nice, clean and modest rooms. We have six rooms with attached bathroom and eight rooms with shared bathroom. Breakfast service is included with room charge. We provide simple Tibetan breakfast but lunch and dinner are not included. We can recommend you nice restaurants in town. Due to the location, there is no wifi available in the guesthouse. We wish you will have a peaceful stay not disturbed by external distractions. So you can profoundly immerse yourself in the local culture. We encourage you to explore the beautiful surrounding and trekking routes in and around Lo Manthang.
We wish you a pleasant stay and hope our service is recommendable. Thank you!