In addition to Buddhist and contemporary education, the novice monks also participate in inter house co curricular activities which include debating, quizzes, spelling bees, essay writing, drawing and more to foster development of the student's intellect, talent, speech and confidence.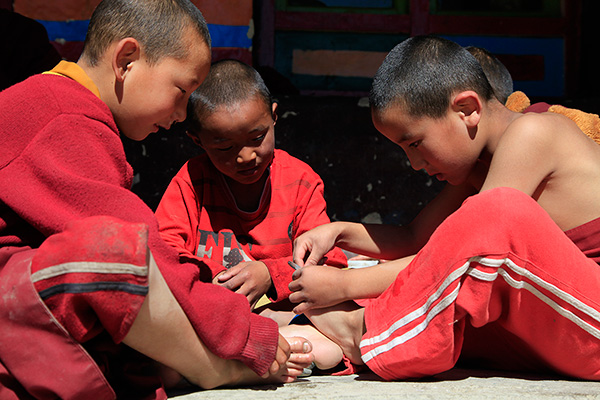 Here at the monastic school, they are regularly taught basic Buddhist scriptures, rites and rituals along with Tibetan, English, Nepali, Mathematics, Social studies and Science.
The monks are also trained in preparation of ritual cakes, creation of sand mandala and are also take classes in playing ritual instruments. They are initiated at a young age to engage in the important religious activities in and around Lo Manthang.
Students passing 8th standard have to give a major oral examination in Buddhist scriptures and rituals which takes place during the week long Vajrakilaya sand mandala event, in front of the assembly of monks.