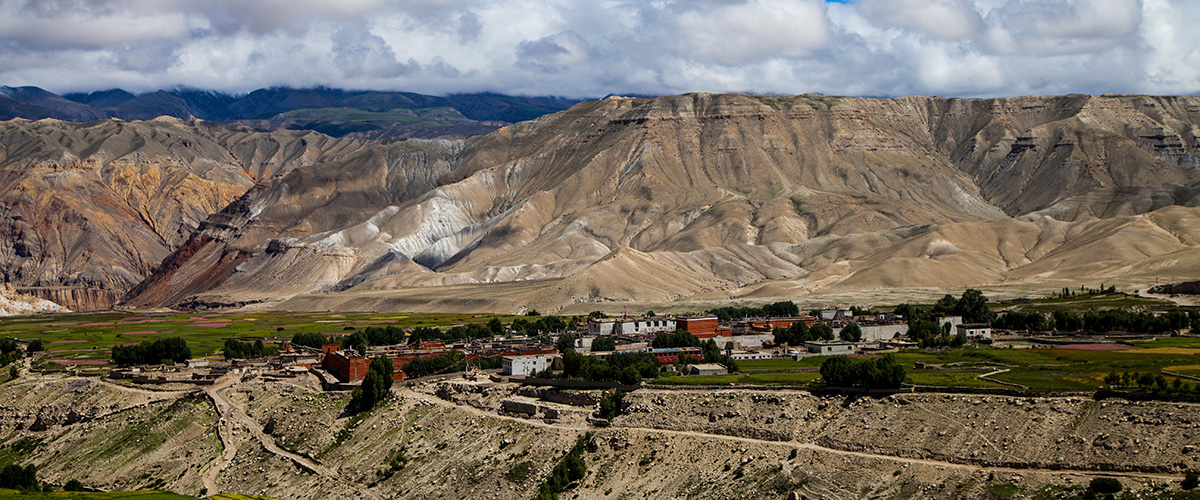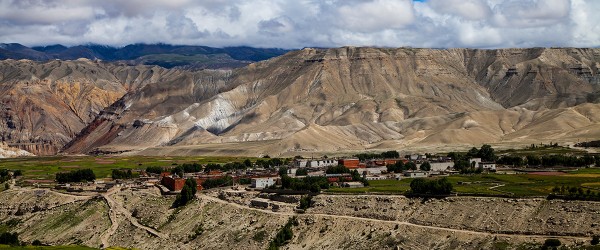 The centre kingdom of Mustang, (or lo, as it was known) was initially established in the region of Mount Kailash in Tibet by Ame Pal, a religious king and a member of the Tibetan royal court. At that time the kingdom included areas such as Dolpo and Gugye and other small states, which are now situated in Tibet and Nepal. Over the centuries, the kingdom grew smaller and because of a series of natural calamities, the capital was moved eastward to present day lo-manthang.
Eventually, Mustang was united with the kingdom of Nepal and it became one of Nepal's administrative districts with the king (a direct descendent of Ama-Pal) permitted to retain the title of Raja.
The district is classified into two regions, Upper Mustang and lower Mustang, and is situated at the head of the Kali Gandaki River, to the north of the central Himalayan Range.
The Himalaya creates a "rain shadow" and the area receives, on average, negligible rain and 780mm of snow each year creating a magnificent alpine desert landscape.
Lying on the border with Tibet and previously isolated from the south by the Himalayas, Upper Mustang manifests a distinctively Tibetan culture. The Lowa people speak a version of Tibetan and retain most values and practice of Tibetan Buddhism.