The monastery building to the southern part of the monastery compound was severely damaged by the Nepal earthquake of 2015. Ngoen-ga Choedhe was built in the 15th century by the great Sakya scholar Panchen Shakya Chokden. The north and south walls of the monastery building were about to collapse but due to lack of fund for rebuilding the structure; we have placed temporary support pillars at both the walls.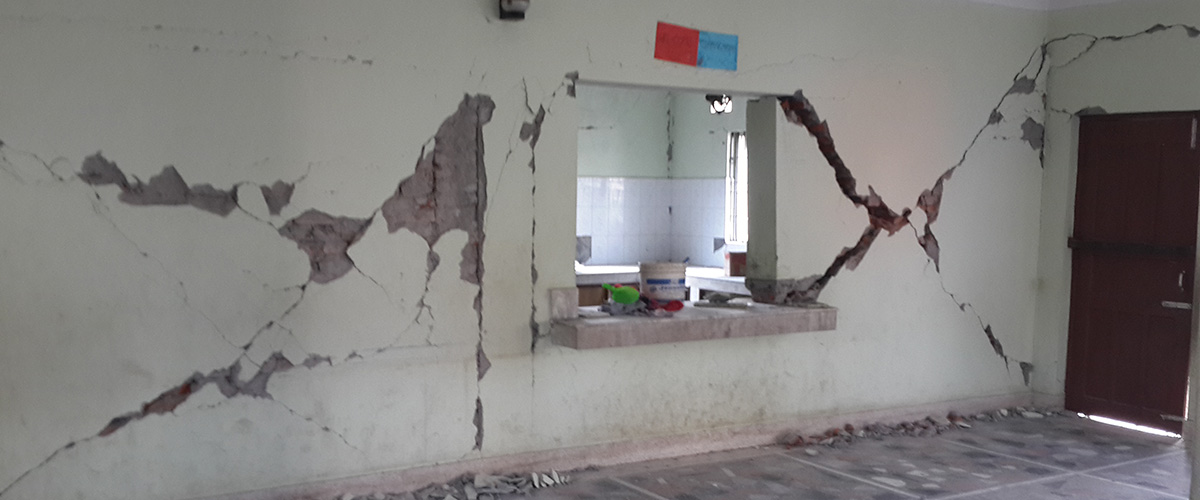 We have the urgent need to rebuild this historically important monastery building which is currently in a very precarious state and poses danger to the adjacent building which consists of monks' living quarters and students' dormitories.
We plan to build a two floors structure consisting of monastic assembly hall on the ground floor and Mahakala shrine hall and eminent lamas' private chambers on the top floor. These pictures of the damaged structure show the urgency of a reconstruction work. This envisioned project work will cost Rupees five to eight crores. Therefore, we request for your kind and generous contribution to help fund the reconstruction of this historically significant building.